Creative Complexity Project Presentation at NAU virtual conference, 22 April 2021, 7pm (BST)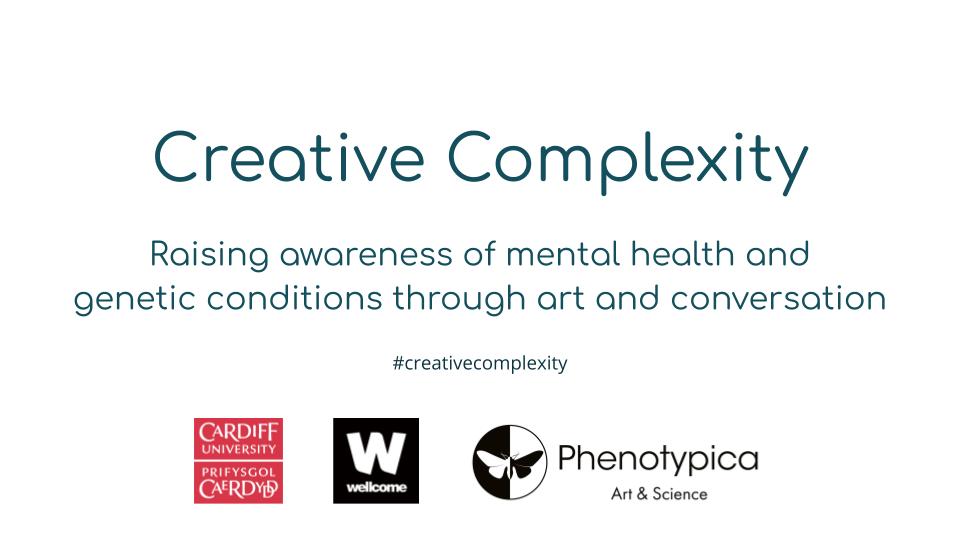 Creative Complexity is a Wellcome Trust funded public engagement project that we have developed in collaboration with Dr Sam Chawner and Catrin Hopkins from Cardiff University.
We use creativity as a way to discuss and raise awareness about rare genetic conditions and mental health. Our goal is to find creative ways for people to express their relationship with rare genetic conditions from different perspectives.
This project consists of a series of talks and workshops with patients, family members, carers, clinicians, and researchers who live and work with such genetic disorders, particularly in the time of COVID-19.
We have been selected by the panel at Northern Arizona University (NAU) to present our project at the virtual conference 'Resilience, Resistence, Renovation and Rebirth' about STEAM research during the pandemic.
Book free tickets here https://www.eventbrite.com/e/resilience-resistance-renovation-rebirth-tickets-148961430649
More information about the conference https://nau.edu/cal/r4/