Lockdown Residency Collective Online Exhibition From 22 October 2020 to 30 November 2020
Neus Torres Tamarit, one half of Phenotypica, took part in the Lockdown Residency, from March to the end of June 2020.
The residency was created by artist Meri Lahti, Neus' colleague and friend, who thought that could create art in response to the lockdown, and decided to transform the thought into a self-led residency for other artists to take part in it too.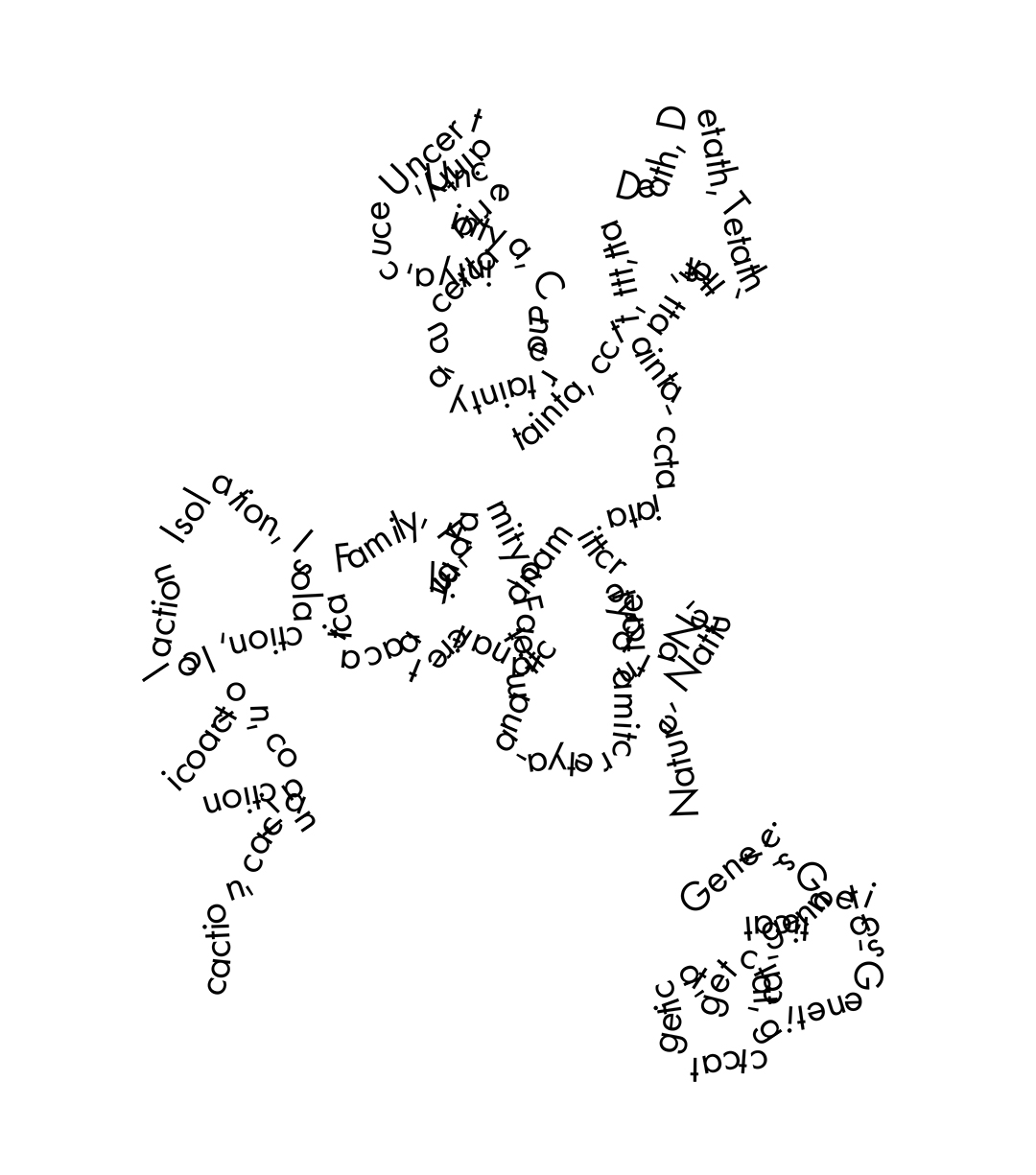 Title: Lockdown 1. Digital illustration. Variable dimensions
During the initial lockdown period, Neus worked individually, making artworks that linked her previous artistic practice about private space to her current artistic practice about genetics and evolution, through reflections about the pandemic and the lockdown. From March 2020, with COVID cases rising throughout the world, Neus' thoughts were haunted by certain concepts: Uncertainty, Isolation, Anxiety, Family, Love, Death, Nature and Genetics. She decided to work with those words by deconstructing them into visual poems, using a set of rules that resemble genetic processes. The visual poem above, reflects the meaning of the words as well as their metamorphosis through the deconstruction process.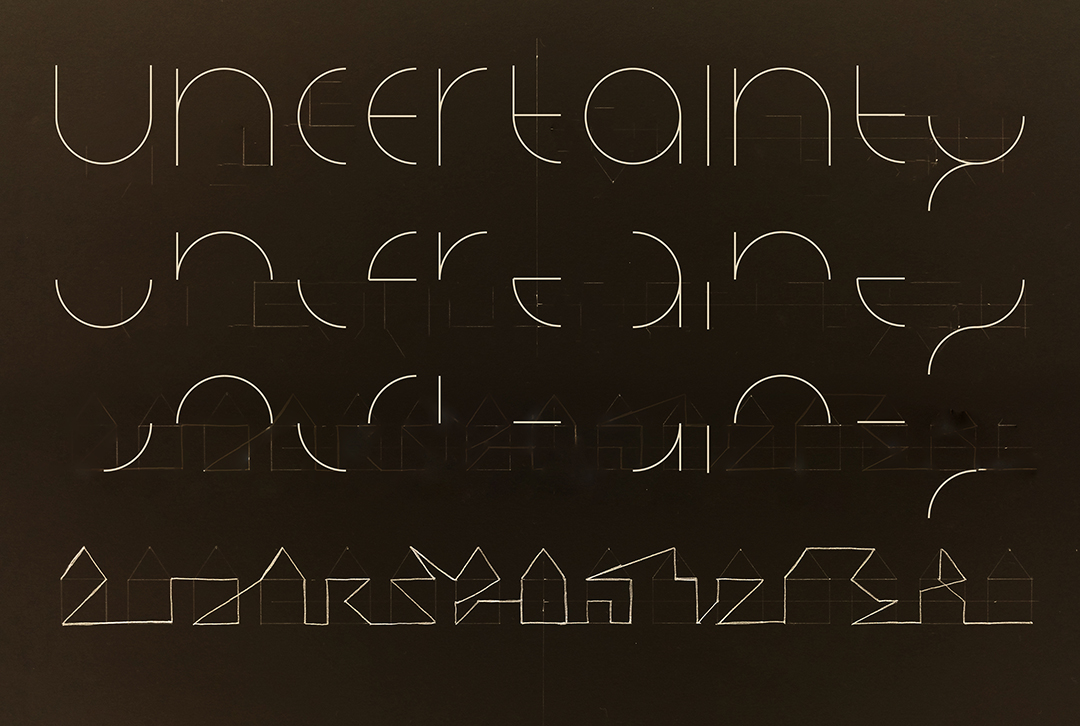 Title: Lockdown 2: Uncertainty 3. Photograph of original drawing and digital illustration. Variable dimensions
As time progressed, the concepts that were initially on Neus' thoughts, unified under a main concept: Uncertainty. She developed the two other artworks from the series by reflecting on uncertainty, and using photographs of artworks she had been working on in conjunction with digital illustrations.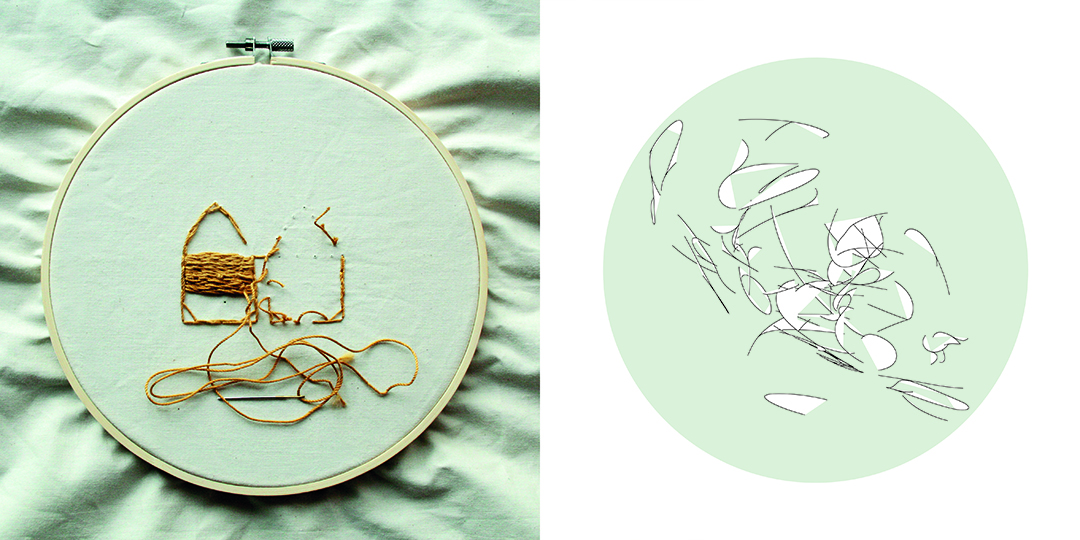 Title: Lockdown 3: Uncertainty 4. Photograph of original embroidery and digital illustration. Variable dimensions
18 artists in total took part in the residency, and are currently exhibiting the work virtually here: https://artspaces.kunstmatrix.com/en/exhibition/2827961/lockdown-residency
Neus also designed the Lockdown Residency logo as well as the catalogue. The catalogue is available for free and can be downloaded in the following link: Lockdown Residency Catalogue