---
Subatomic Circus
This image is a collage of street art made by participants of the Subatomic Circus event by Cardiff University, run in the summer of 2021. We have created animations based on some of the drawings; click or tap on the individual images to find them!
---
Below are some more of the images created by passers by at this very popular event as well as a selection of photos of the day and feedback for the event.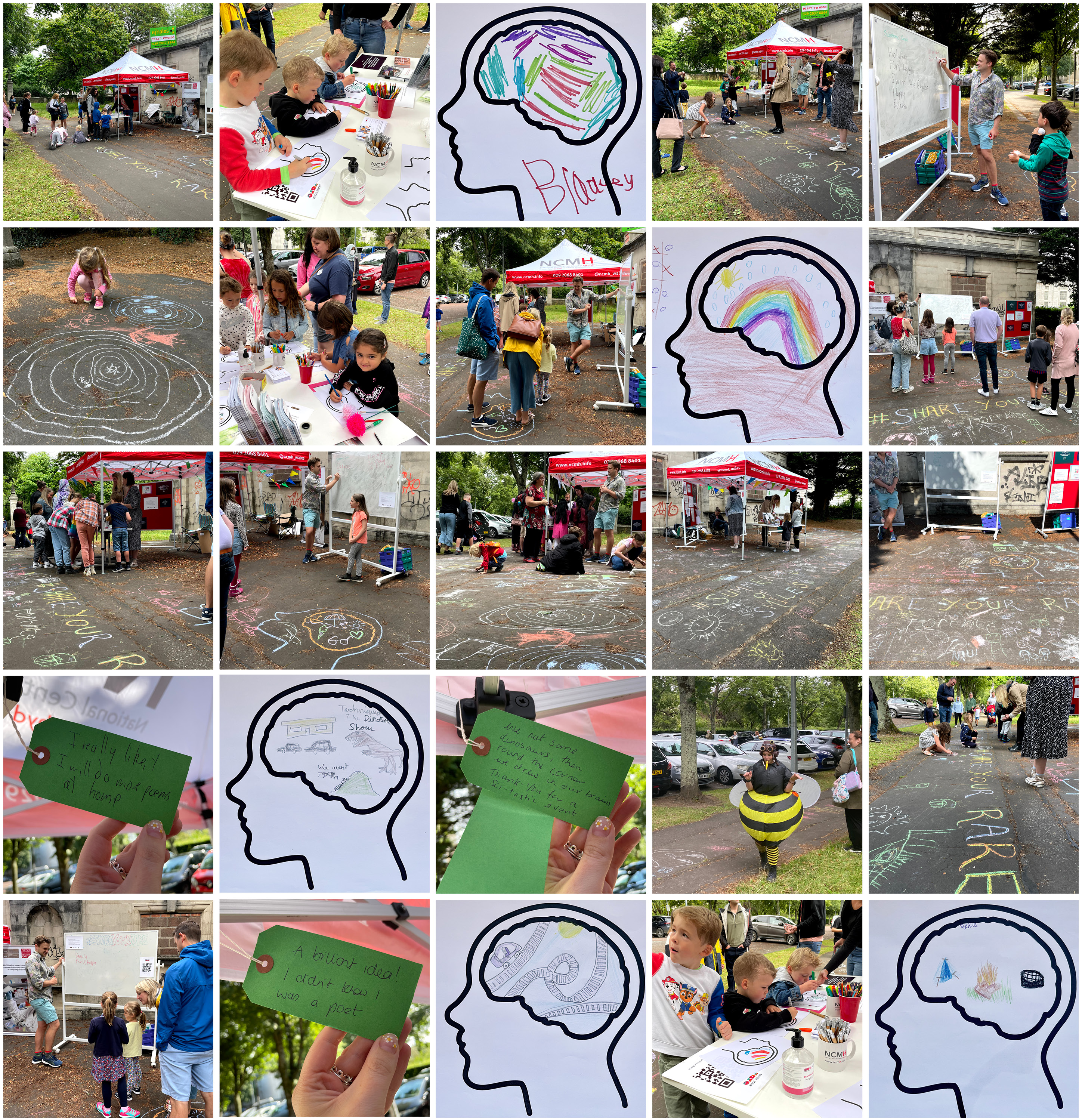 ---
Subatomic Circus Poems
The Cinquain poem activity was also very popular. We received a great selection of poems around the subject of "A Rare Summer" between Covid-19 lockdowns. People told us what they were enjoying to do with their summer, what they had missed while under lockdown, and their favourite activities that helped get them through lockdown.